Since 1945 we have provided quality janitorial services throughout the Detroit Area. During this time, we have grown to be one of the most highly respected companies currently operating in the building services industry.
We are confident that our companies can maintain a superior level of cleanliness in your building and we would be happy to provide you with a competitive proposal, complete with references at your convenience.
If we can be of service to you on any matter, please do not hesitate to call us.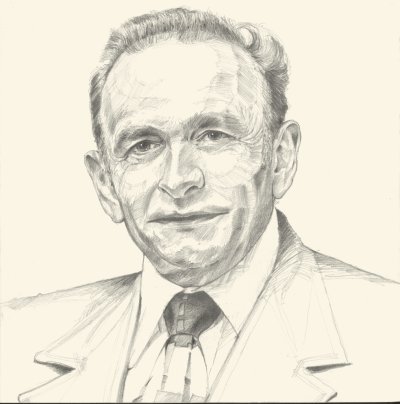 Emilio Fabbri, Founder
June 20, 1921 – Aug. 3, 2008
Emilio founded AARO Window cleaning in 1945, owned Lakeview Hills Golf Resort for 32 years, and served 21 years on the board of directors of Huntington Banks of MI. He was also a life long member of the San Marino Club and a 44 year member of the Grayling Game Club.
We never know how much we love someone until they leave us. We take things for granted until we lose them. On August 3rd, 2008 we lost one of the greatest leaders and human beings in our time. My father Emilio, worked his entire life here in America to build and grow his companies, and that he did with incredible passion. He loved people and in turn his clients, friends and employees loved him. My family and all of our employees will deeply miss him. His legacy lives on and we will continue to work hard to take our companies from good to great. Up until his last days, he kept positive and never once complained. His only concern was for the well being of his family and all our employees.
It is from his persistence and dedication to the value of work that we have the great companies and opportunities that lie before us. We will move forward. We will continue to grow as a family.
Emilio Fabbri "Emil" age 87, passed away August 3rd, 2008 at his home in Lexington with his loving family at his side. Beloved husband of Virginia (See Nicaise) for 60 years. Dearest son of the late Andrea and late Assunta Fabbri. Loving father of Ronald (Mary), Patricia (Kenneth) Adamek, Thomas (Cynthia), Rick (Jill), Susan (Jason) Willis and Dennis (Dana). Proud grandfather of 21 and great grandfather of 11. Dearest brother of Florina (Renato) Valentini, Sergio (Santina) Fabbri and the late Colombo (Savina) Fabbri – all of San Marino, Italy.